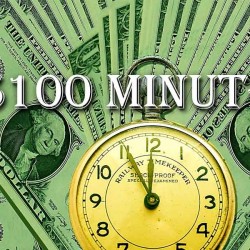 How to Play: How to play. Listen to Classic Hits 106 for the cue to call in. The 7th caller gets to participate in contest. The caller has 60 seconds to answer 10 questions. For each question the caller gets right, they get 1 dollar. If the caller correctly answers all 10 questions, they win the entire $100.
Contest Line: (815) 224-3853
Contest Begins: 04/03/2017
Contest Ends: TBA
Contest Runs: Monday through Friday
Contest Rules: No purchase necessary. General contest rules apply. Winner is based on 7th caller to call in when prompted. All entrants to contests both imply and agree to participate in the contests and obey the rules by their participating in the contest.