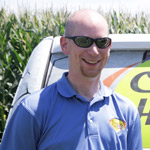 Sloppy Joe
Sloppy Joe is in a band that is still together to this day with all original members. He left for a short period to be a judge on American Idol, then went on to make a country album. Oh, wait, that was Steven Tyler of Aerosmith.
After taking a wrong turn at Albuqurque he found himself here in the Illinois Valley and decided to stay. Much to the outrage of many residents, he lived amongst the creatures in the woods in Ladd with his invisible pet unicorn. After being successfully darted and tranquilized, Sloppy Joe was brought to the Studstill media radio personality sanctuary where he can live out the rest of his life in peace. Please don't feed the animal!! Join Sloppy Joe for the Morning Mess weekday mornings from 6 until 10 a.m. Don't miss news at 6, 6:30, 7, 7:30 and 8 a.m. hours, birthday bash at 7:20 a.m. and The Back in Time, Time Machine Ride at 8:50 a.m.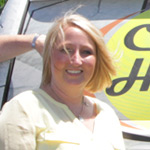 Sideshow Steph
Sideshow Stephanie is a LaSalle County native. She grew up in the small town of Grand Ridge, Illinois. She started working at Studstill Media in 2015 in the Sales Department. She is now the Promotions Director and when she isn't doing that she is joining Sloppy Joe during the Morning Mess! When she is outside of the studio she is caring for her two boys, Damon and Cooper.
Give her a shout and she will shout out your shout out during Sideshow Stephanie's Shout-outs segment on the Morning Mess! Get your shout-out in!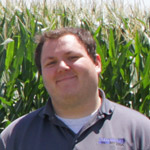 Nick Deranek
Originally from South Bend, Indiana, Nick now calls Cedar Point home. Nick serves as the News Director for Studstill Media, Morning Show Host on AM 1250 WSPL and is currently hosting the afternoon show on Classic Hits 106 from 3 until 7 PM. He is a graduate of the Illinois Center for Broadcasting in Lombard in suburban Chicago with a degree in Radio and Television Broadcasting with advanced instruction in Radio and Television Production.
Before joining Studstill Media, Nick was a public address announcer at the University of Notre Dame for two years as the voice of Irish women's volleyball, as well as working within men's ice hockey, baseball, softball, and men's and women's lacrosse and at a time was the voice of Jaguars volleyball and softball at IUPUI in Indianapolis. Nick has been doing public address since 2003, when he was a freshman at Mishawaka Marian High School in Indiana. He continues that practice today as the voice of Lady Bulldogs volleyball and works as a back-up for other sports at Streator Township High School. Nick also serves as the statistician for Bulldogs men's basketball.
Nick is married to his wonderful wife Ashley. In his spare time, he enjoys hanging with friends, cosplaying, going to anime conventions, and a fine cigar. He is a fan of all Chicago sports (except the White Sox and hockey where his allegiance lies with the Boston Bruins) and of the Notre Dame Fighting Irish.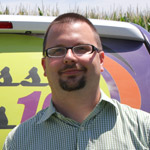 Tank
Growing up in Earlville amongst the corn fields, Tank finds himself home on the Classic Hits 106 evening show. In his spare time, he works on a collection of old Chryslers from the 1960's that may or may not be on the road at any given time. Tank currently resides in Mendota with his wife and daughters.

Cricket
Cricket has been buzzin' around the radio business for a little over a decade in tiny towns and big cities. Her great loves include chocolate, her husband & kids, World of Warcraft, slam poetry & music that makes her feel, though not necessarily in that order. Her greatest fear is finding a photo of herself on the interwebs  wearing cartoon print pajama pants in public. Always working to confront her fears, Cricket can often be found visiting the big box stores wearing pajama bottoms, a tshirt & crocks. Her #1 rule in life is to do something kind for someone else at least once a week.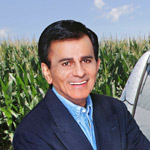 Casey Kasem
When you think "radio legend", you think of National Association of Broadcasters Hall of Fame inductee Casey Kasem. On the air for over 50 years, Casey founded the radio staple American Top 40, which continues to be the most relevant source for pop music hits. To this day, there is no better way to experience classic hits than with Casey and the Classic American Top 40 Countdown.
Music fans relive their pasts and enjoy the songs that never get old, spun with style by the most iconic voice in radio history.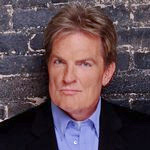 Scott Shannon
Scott Shannon presents America's Greatest Hits every Saturday evening from 7 until 11 p.m. Artist interviews, song countdowns, one-hit-wonders and commentary from Scott Shannon himself highlight each show. Shannon previously was the founder and voice of the nationally distributed "True Oldies" channel, which was broadcast on more than 100 stations nationwide from 2004-2014. His career has spanned more than four decades, having spent over 25 years as a broadcaster in New York.
"I love the medium of radio… everybody knows that… and I'll grab any chance possible to play the greatest hits of all time and tell stories about the artists, and the songs and the era that they come from, " said Shannon.