Schweickert Ganassin Krzak Rundio Injury Attorneys All Request Hour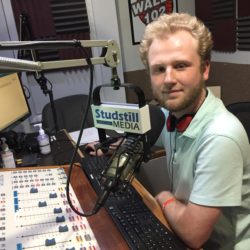 Hailing from Westmont (the Bestmont), IL, Stove got his start in radio at North Central College. He's been reviewing movies for several years, in addition to writing blogs and bringing his creativity to multiple platforms. In the past, he hosted his own late-night radio program dedicated to the film industry as well as the box office. He brings a desire to entertain people and embrace the culture of the Illinois Valley.
Want to request a song? Make your request below!
All Request Hour brought to you by Schweickert Ganassin Krzak Rundio Injury Attorneys