Caryn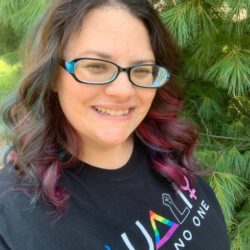 Get to Know Caryn!
Where are you from? Born and raised in Peru!
What do you do in your free time? You'll either find me on the pool deck coaching my kids' team or at the local theater helping with a production.
Favorite part of your job? I love to go to live broadcasts and to meet people in the community!
Previous job experiences? What haven't I done? I spent over 8 years working at Walt Disney World in Florida, I've been an EMT in Chicago, I worked as an insurance agent. Currently I'm also a photographer and a swim coach. 
Favorite snack food? Chocolate! If you want to be my best friend, bring me chocolate of any kind (but the darker the better)
Catch Caryn every weekday morning on Classic Hits 106 from 9am to Noon!