Annie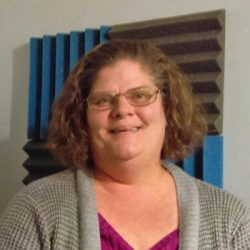 Annie has worked in radio since the time of vinyl, tapes and CDs. Starting small in Peru in 1992 in the dark of night for WLRZ. Eventually she worked for Real Country Network in Tempe, AZ which broadcast to an average if 150 stations nationwide. Moving on to Oregon,  she entertained the Portland area first on a classic rock station and then a country station. In 2017 she came full circle back to the building where it all started this time with Classic Hits 106.

She lives in LaSalle with her two grown boys. In her spare time, she loves reading, crafts, music and binge-watching shows.
Catch Annie every weeknight on Classic Hits 106 from 7 pm until midnight.