DJ Soundstorm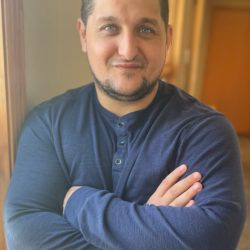 Meet DJ Soundstorm!
Where are you from? Wyanet.
What do you do in your free time? A lot of my free time is spent hitting the gym. That, and trying not to irritate my old lady. 
Favorite part of your job? What's better than getting to be my authentic self with the listeners!
Previous job experiences? I served in the US Army for 13 years. I've also done some work as a wedding and production DJ.
Favorite snack food? It's gotta be the tears of Bears' Fans. Go Pack Go!
Catch DJ Soundstorm every weeknight from 7pm to midnight!