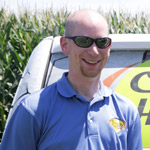 Sloppy Joe
Sloppy Joe is in a band that is still together to this day with all original members. He left for a short period to be a judge on American Idol, then went on to make a country album. Oh, wait, that was Steven Tyler of Aerosmith.
After taking a wrong turn at Albuquerque he found himself here in the Illinois Valley and decided to stay. Much to the outrage of many residents, he lived amongst the creatures in the woods in Ladd with his invisible pet unicorn. After being successfully darted and tranquilized, Sloppy Joe was brought to the Studstill media radio personality sanctuary where he can live out the rest of his life in peace. Please don't feed the animal!! Join Sloppy Joe for the Morning Mess weekday mornings from 6 until 10 a.m. Don't miss news at 6, 6:30, 7, 7:30 and 8 a.m. hours, birthday bash at 7:20 a.m. and The Back in Time, Time Machine Ride at 8:50 a.m.
Dog
Dog hails from Princeton, but currently resides in Spring Valley with his wife, Courtney, and daughters, Laney and Madeline. Dog has been with Studstill Media for over 10 years: in fact, he was working as a waiter at a local restaurant when the station owner approached him about a career in radio. The rest is history.
Dog's show airs from 10 a.m. to noon
Stove
Hailing from Westmont (the Bestmont), IL, Stove got his start in radio at North Central College. He's been reviewing movies for several years, in addition to writing blogs and bringing his creativity to multiple platforms. In the past, he hosted his own late-night radio program dedicated to the film industry as well as the box office. He brings a desire to entertain people and embrace the culture of the Illinois Valley.
Catch Stove during the Unlimited Fencing All Request Hour every weekday from Noon until 1 p.m.
Tank
Growing up in Earlville amongst the corn fields, Tank finds himself home on 'The Big Blast with Tank', afternoons on Classic Hits 106. In his spare time, he works on a collection of old Chryslers from the 1960's that may or may not be on the road at any given time. Tank currently resides in Mendota with his wife and daughters.
Annie
Annie was born and raised in Peru, IL.  She landed in radio by sheer luck working for WLRZ (now WBZG) in the early 90's. She moved to Phoenix in 1994 and graduated from the Academy of Radio Broadcasting in 1996. After that she began working for KNIX/KCWW/Real Country Network for a couple years.
Annie returns to the Illinois Valley after being gone 15 years. She is a HUGE Chicago Blackhawks fan, often found screaming at her TV during games. Her proudest moment is when her beloved Chicago Cubs won the World Series. She is mom to two teenage man-children who keep her on her toes and test her patience daily. Her greatest fear is showing up on a "People of Wal-Mart" photo display.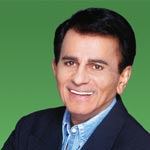 Casey Kasem
When you think "radio legend", you think of National Association of Broadcasters Hall of Fame inductee Casey Kasem. On the air for over 50 years, Casey founded the radio staple American Top 40, which continues to be the most relevant source for pop music hits. To this day, there is no better way to experience classic hits than with Casey and the Classic American Top 40 Countdown.
Music fans relive their pasts and enjoy the songs that never get old, spun with style by the most iconic voice in radio history.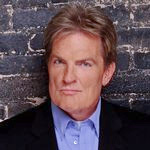 Scott Shannon
Scott Shannon presents America's Greatest Hits every Saturday evening from 7 until 11 p.m. Artist interviews, song countdowns, one-hit-wonders and commentary from Scott Shannon himself highlight each show. Shannon previously was the founder and voice of the nationally distributed "True Oldies" channel, which was broadcast on more than 100 stations nationwide from 2004-2014. His career has spanned more than four decades, having spent over 25 years as a broadcaster in New York.
"I love the medium of radio… everybody knows that… and I'll grab any chance possible to play the greatest hits of all time and tell stories about the artists, and the songs and the era that they come from, " said Shannon.