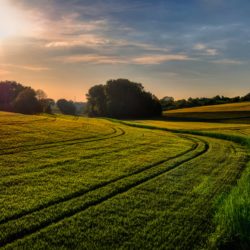 During the summer time, dessert is always on the menu, however we look for light desserts that do not take a lot of work or oven time.  What is your go to dish to bring for a potluck or to breakout during the summer heat?  Here is a list of some of the best summer desserts to give a try this season.
1. Blueberry Lemon Cheesecake – a light mix of flavors that melt in your mouth
2. Walking Strawberry Pretzel Salad – easy to put together and take on the go
3. Raspberry Cake with Lemon Buttercream – light, fruity, and fluffy
4. Strawberry Shortcake Baked Donuts – A twist on a summer classic
5. Cherry Cheesecake – Packed with flavor you wouldn't anticipate
6. Key Lime Pie – Who doesn't love this?
7. Summer Fruit Dessert Pizza – Easy to make with the kids
8. Summer Berry Trifle – A fancy summer treat
9. Orange Dessert Fruit Salad – A grown up treat for a warm summer night
10. Watermelon Sorbet – A cold twist on a summer favorite