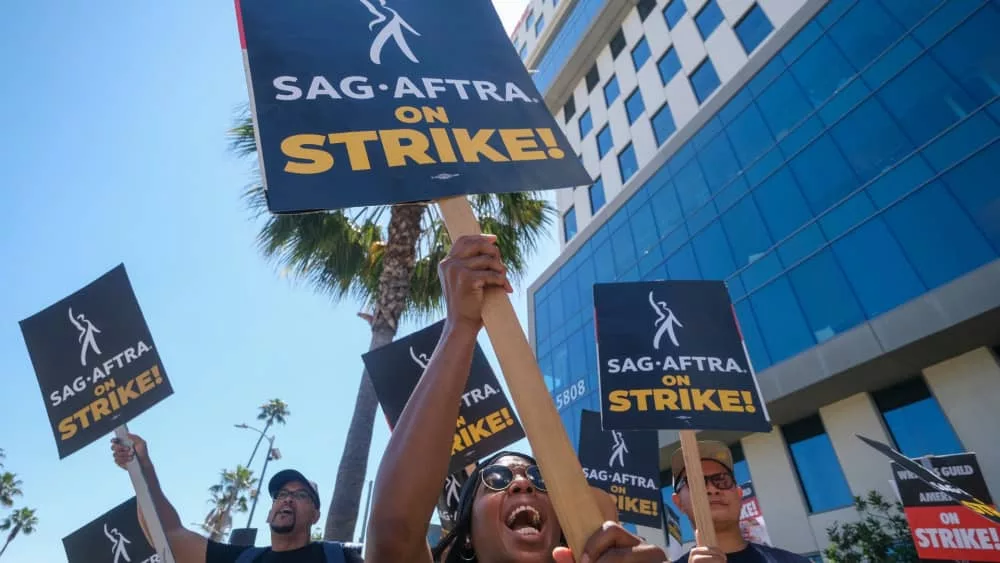 After an historic strike of 118 days, the Screen Actors Guild-American Federation of Television and Radio Artists (SAG-AFTRA) – the union that represents performers on film and television – announced on Wednesday that they have reached a tentative deal with the Alliance of Motion Pictures and Television Producers (AMPTP). The strike will officially come to an end at 12:01am on Thursday, November 9th. The last strike of this nature was in 1980, and it lasted for three months.
SAG-AFTRA said in a statement provided to Entertainment Weekly: "We are thrilled and proud to tell you that today your TV/Theatrical Negotiating Committee voted unanimously to approve a tentative agreement with the AMPTP. As of 12:01am PT on Nov. 9, our strike is officially suspended and all picket locations are closed. We will be in touch in the coming days with information about celebration gatherings around the country.". SAG-AFTRA says that its tentative agreement with the studios is worth more than $1 billion over three years and added that it has "extraordinary scope" and "unprecedented provisions", but added that the full details of the agreement will not be provided until it is reviewed by the SAG-AFTRA National Board on Friday.
The AMPTP shared in their own statement that the agreement is, "the biggest contract-on-contract gains in the history of the union" and one that represents a "new paradigm"… It gives SAG-AFTRA the biggest contract-on-contract gains in the history of the union, including the largest increase in minimum wages in the last forty years; a brand new residual for streaming programs; extensive consent and compensation protections in the use of artificial intelligence; and sizable contract increases on items across the board. The AMPTP is pleased to have reached a tentative agreement and looks forward to the industry resuming the work of telling great stories."
SAG-AFTRA joined the Writers' Guild of America on the picket lines, as the WGA had been on strike since May. Actors were on strike since July 14, after the guild's national board voted unanimously to launch the work stoppage. Following the expiration of their contract on June 30 and a 12-day extension period, the union and the AMPTP failed to reach an agreement. The strike of both SAG-AFTRA and WGA marked a historic moment in the Hollywood labor movement, as the first concurrent strike between the guilds since 1960.
Editorial credit: Ringo Chiu / Shutterstock.com