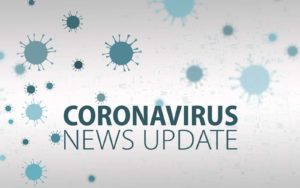 SPRINGFIELD – The Illinois Department of Public Health Tuesday announced 4,014 new cases of COVID-19 in Illinois, including 144 additional deaths.
Currently, IDPH is reporting a total of 83,021 cases, including 3,601 deaths, in 98 counties in Illinois.
Within the past 24 hours, laboratories have reported 29,266 specimens for a total of 471,691 tests performed.  Currently statewide, officials report that 4,626 residents are hospitalized, with 1,215 receiving ICU treatment, and of those 730 are on ventilators.  The IDPH also noted that they are not considering persons with COVID-19 positive tests who die in obvious ways not related to the illness, like gunshot wounds or car crashes, are not counted as a coronavirus death.