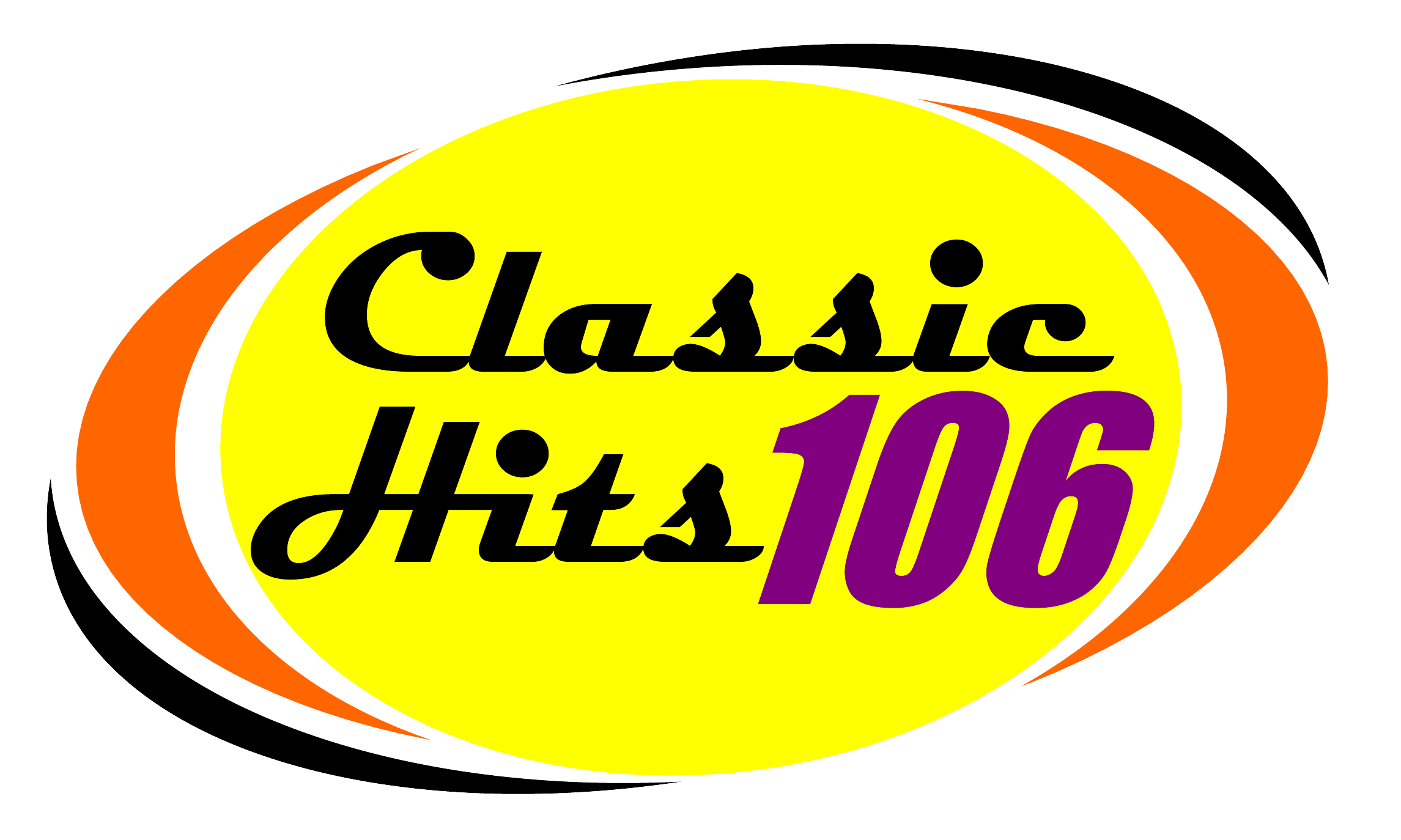 Classic Hits 106 is playing the greatest hits of all time.  With over 22,000 listeners per week (1),
Classic Hits 106 is live, local, and streaming at classichits106.com and on the app for Apple and
Android at Classic Hits 106.
Top Five Facts About Classic Hits 106
1. Part of the Studstill Media group, which has 84,767 people listen in an average week, more than any other area group, even if you add the other two groups together! (2)
2. Studstill Media group reaches the coveted 25-54 demographic, with more listeners in a given week than the other 2 area groups put together! (3)
3. Over 1400 listeners at any given time during the morning, making Classic Hits 106 the go to work station!(4)
4. In the coveted demographic of 25-54 year olds, The average listener of Classic Hits 106 in the mornings listen to the morning show for 4 hours and 6 minutes, tops in the area (5)!
5. Classic Hits 106 went all Christmas for the ENTIRE Holiday Season 19 years ago, the first station to do so in the market.
Contact us to set up your free marketing consultation and learn how we can help you grow your
business with all the services we offer!
815-224-2100 | advertising@studstillmedia.com | Click Here for More
Information
(1) Easlan Ratings, LaSalle-Peru, IL Market, 12+, 6a-Mid M-Su, Cume, Sept 2022
(2) Eastlan Ratings, 12+,6a-Mid M-Su, September 2022 Average, Cume
(3) Eastlan Ratings, 25-54, 6a-Mid M-Su, Sept 2022, Cume
(4) Eastlan Ratings, 12+, 6a-10a M-F, Sept 2022, AQH
(5) Eastlan Ratings, 12+, 6a-10a M-F, Sept 2022, Time Spent Listening