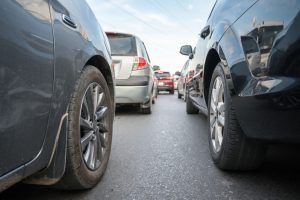 SPRINGFIELD- Illinois Secretary of State Jesse White has noted the success of the Electronic Automobile Insurance Verification Program, which has led to a dramatic reduction of uninsured motorists. Under this program, insurance companies work with the Secretary of State's office to confirm electronically that motorists have automobile insurance.  Over the first 14 months of the program the percentage of registered vehicles without verified insurance dropped from 12.7% of Illinois vehicles to 6.9%. During this same period, more than 540,000 vehicle owners have either obtained insurance or received license plate suspensions.
"My office led the effort to establish and implement this electronic automobile insurance verification system to reduce the number of Illinois motorists driving while uninsured," said Illinois Security of State Jesse White.
Vehicle owners' automobile insurance is verified electronically at least twice a year at random intervals to ensure that vehicle owners are complying with the state's mandatory automobile liability insurance laws.