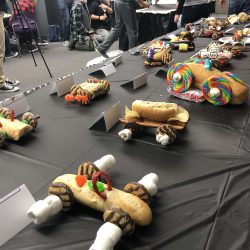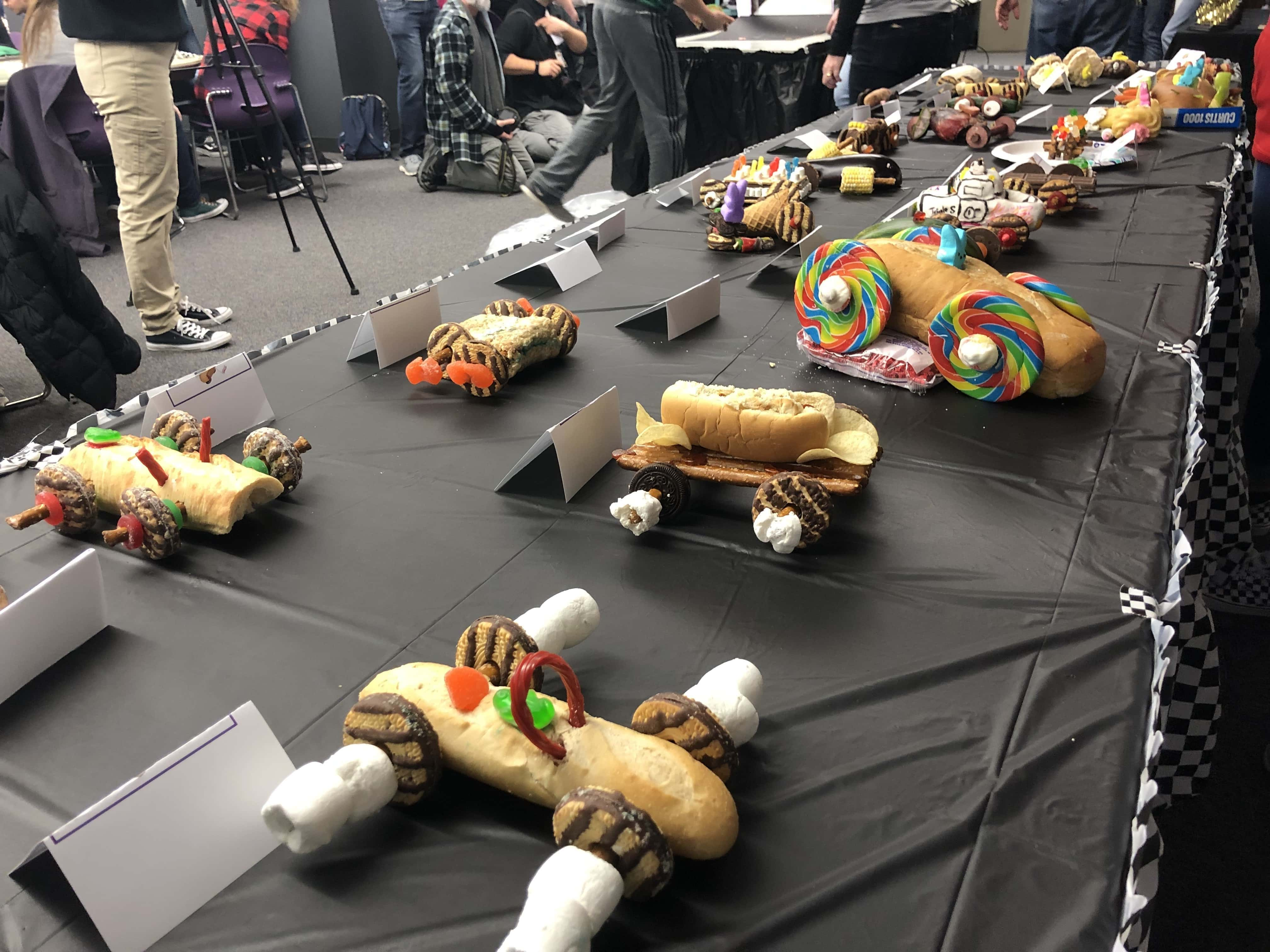 OGLESBY – From cars made out of meat, to peeps ridin' baguettes, creativity fueled Illinois Valley Community College's 14th Annual Edible Car Contest. 
Local high schools, IVCC students, faculty and staff crowded the college's cafeteria in honor of National Engineering Week, to showcase their inventiveness through cars made of food; racing them down a ramp to take home a trophy for the fastest contraption. 
Cars were also awarded for detail, creativity, and special categories like best desert and making a complete meal. Event Coordinator and Computer Aided Design Instructor Dorene Data, says its a surprise every year. After you think you've seen it all, a deer heart is competing. 
First
 place winner for creativity went to Putnam County Junior High, Most Complete Meal to LaSalle-Peru High School and the best design to IVCC students. The fastest car went to IVCC's 'Speed Potato" rolling past the finish line at .62 seconds. St. Bede Academy took home the most medals, with a first place faculty win for the famous deer heart car.