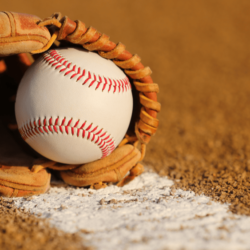 According to ESPN, multiple sources confirm that representatives from Major League Baseball and the MLB Players Association held an informal meeting Thursday in New York to resume talks. Sources say that MLB deputy commissioner Dan Halem and union attorney Bruce Meyer — the lead negotiators for both parties — were joined by league senior vice president Morgan Sword and MLBPA attorney Ian Penny.
The 90 minute meeting covered the core issues that led MLB to cancel the first week of regular-season games earlier this week.  With owners and players unable to agree on a collective bargaining agreement to replace the previous deal that expired Dec. 1, MLB commissioner Rob Manfred canceled the first two series for each of the 30 teams, cutting each club's schedule from 162 games to likely 156 at most. A total of 91 games were erased, making it MLB's first labor conflict to cause games to be canceled since the 1994-95 strike canceled the World Series for the first time in 90 years.
There was no indication as of Thursday afternoon when the sides planned to meet again. The MLBPA executive board was to hold a conference call later Thursday.
Editorial credit: David Lee / Shutterstock.com