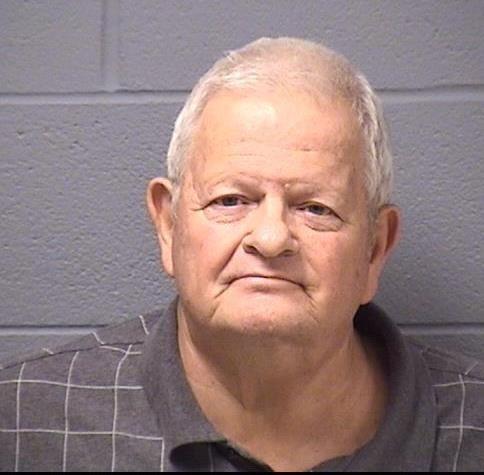 PEOTONE – A Florida man has been charged after authorities seized over sixteen hundred fraudulent Yeti thermos bottles at the Will County Fairgrounds on Friday. According to the Will County Sheriff's Department, On Thursday deputies were working at the Will County Fairgrounds in Peotone Township when they were approached by multiple citizens who raised concerns regarding the authenticity of a Yeti mug  being sold at a Yeti booth. Authorities say on Friday, deputies met with a Yeti Investigator and a Senior Special Agent from Homeland Security at the booth of 72-year-old Robin Dana Perry of Florida where they observed several fraudulent issues.
During an interview Perry allegedly advised that he has sold Yeti for the past several years at surrounding county fairs. He advised that he made $12,000 at the Boone County Fair and had sold the product at county fairs in DuPage, Kendall and DeKalb, and had averaged making $900.00 the first two days at the Will County Fair. Police say he also mentioned that in the past three years it would be reasonable to assume that his gross sales were close to one million dollars. Perry acknowledged that he used various Illinois addresses to ship the products in from China.
He was arrested and charged with Counterfeit/Imitating a Trademark, a Class II felony. His bond was set at $25,000 and posted bond the following day.
Seized in the bust were cashier's checks, USC, a 2014 Ford van, 1,648 Yeti tumblers, boxes of miscellaneous Yeti accessories, and exhibition booth signage. Homeland Security and other law enforcement agencies are continuing their investigation into the suspected fraudulent actions.