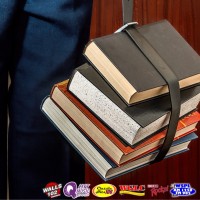 SPRINGFIELD – Secretary of State and State Librarian Jesse White has awarded $15.4 million in Illinois Public Library Grants to 638 public libraries statewide, including many in North Central Illinois.
"Due to resource disruptions caused by the COVID-19 pandemic, our public libraries have never been more important and these funds will help them continue to serve the public with valuable resources," White said.
Some of the services public libraries provide with the grant money include expanded WiFi access, curbside services,
large print material for patrons, new books, magazines, newspapers, CDs and DVDs and new equipment. The grants range in size from Ottawa's $30,377.50 grant all the way down to the grant for Bureau-Leepertown Library of just $455.
Amboy Pankhurst Memorial Library $3,125.00+
Buda Mason Memorial Public Library $672.50
Bureau Leepertown Township Public Library $455.00
DePue Selby Township Library District $3,170.00
Earlville Earlville Public Library District $3,476.25
Hennepin Putnam County Public Library District $7,507.50
Henry Henry Public Library $3,080.00
Ladd Ladd Public Library District $1,985.00
LaMoille LaMoille‐Clarion Public Library District $2,290.00
LaSalle LaSalle Public Library $12,011.25
Mendota Graves‐Hume Public Library District $9,215.00
Mineral Mineral‐Gold Public Library District $830.00
Newark Charles B. Phillips Public Library District $3,935.00
Oglesby Oglesby Public Library District $5,113.75
Ohio Ohio Public Library District $1,181.25
Ottawa Reddick Public Library District $30,377.50
Paw Paw Paw Paw Public Library District $1,087.50
Peru Peru Public Library $12,868.75
Princeton Princeton Public Library $9,575.00
Pontiac Pontiac Public Library $14,913.75
Shabbona Flewellin Memorial Library $1,147.50
Sheridan Robert W. Rowe Public Library District $5,963.75
Streator Streator Public Library $17,137.50
Tiskilwa Tiskilwa Public Library $1,858.75
Utica Utica Public Library District $3,737.50
Walnut Walnut Public Library District $2,190.00
Wyanet Raymond A Sapp Memorial Township Library $1,705.00